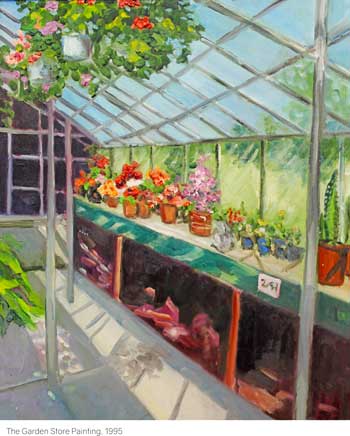 Stefan Bolliger founded Stefan Bolliger Associates Inc. in 1975 after gaining several years of experience working for Landscape Architectural offices in Toronto. At that time, the concept of environmental design was just being formulated. From the onset of Stefan's professional life, he attempted to integrate social, cultural, and ecological values into the firms' designs. To further refine this approach, Stefan attended Harvard University where he obtained a Master's Degree specializing in environmental analysis and design.
During this time, Stefan also decided to open The Garden Store on Big Bay Point Road in Barrie. Here he sold plants and garden supplies, and acted as a consulting landscape architect. The Garden Store was a family-friendly atmosphere that held many community events throughout the year.
After many years working as a consulting landscape architect, Stefan found it difficult to find contractors in the area to build his designs and decided to take on the new endeavor of opening a design-build firm. Stefan sold The Garden Store and moved to a new location where he successfully completed the design and construction of many award-winning projects in Barrie, Bradford, Newmarket, Collingwood, Orillia and beyond.
During the design-build days, a great number of gardens, waterfront estate properties, public space and housing projects were completed. Every one of these projects, sometimes unbeknownst to the clients, included environmental design features. Perhaps a few shrubs to feed the birds, trees that would grow up to provide welcome shelter, public spaces where no one expected them, trail systems that created recreational opportunities for people of all ages and abilities. Many of these designs received professional recognition.
Eventually, Stefan decided to slow things down and to let go of the design-build side of the company. He was fortunate to pass on his passion and knowledge to the young landscape architectural students by teaching at the University of Guelph. Out of these activities grew a small but committed consulting office that continues the tradition of well-balanced, sustainable, ecologically responsible and practical design. A young group of very talented, committed and passionate landscape architects and arborist now support Stefan in his lifelong approach.